8 Tips to Help Manage Your Indie Community: #5 Will A-Maze You!
1. FIND A FLOW
Community management can be unpredictable and hectic, but you don't have to be. Find ways to help streamline more routine tasks.
Take notes and set reminders for meetings, community interactions, and other communications, content, and updates. Note taking is an acquirable skill and not everyone has the same habits or preferences, but dictating your interactions will help ensure that important details aren't missed and promises are kept. Whatever you use, whether it's Trello, Google, Workflowy, or a good old fashioned notebook, keep your habits consistent and productive. If you find yourself surrounded by stale sticky notes and a Google task graveyard, you may want to reevaluate your routine.
Create a daily task list. While a daily task list doesn't fit some roles, a Community Manager has many tasks that, if done on a daily basis, can increase satisfaction and engagement. These may vary from project to project, but being responsive to various communication channels can thwart angry customers, unanticipated bugs, game-breaking exploits, internal changes, etc.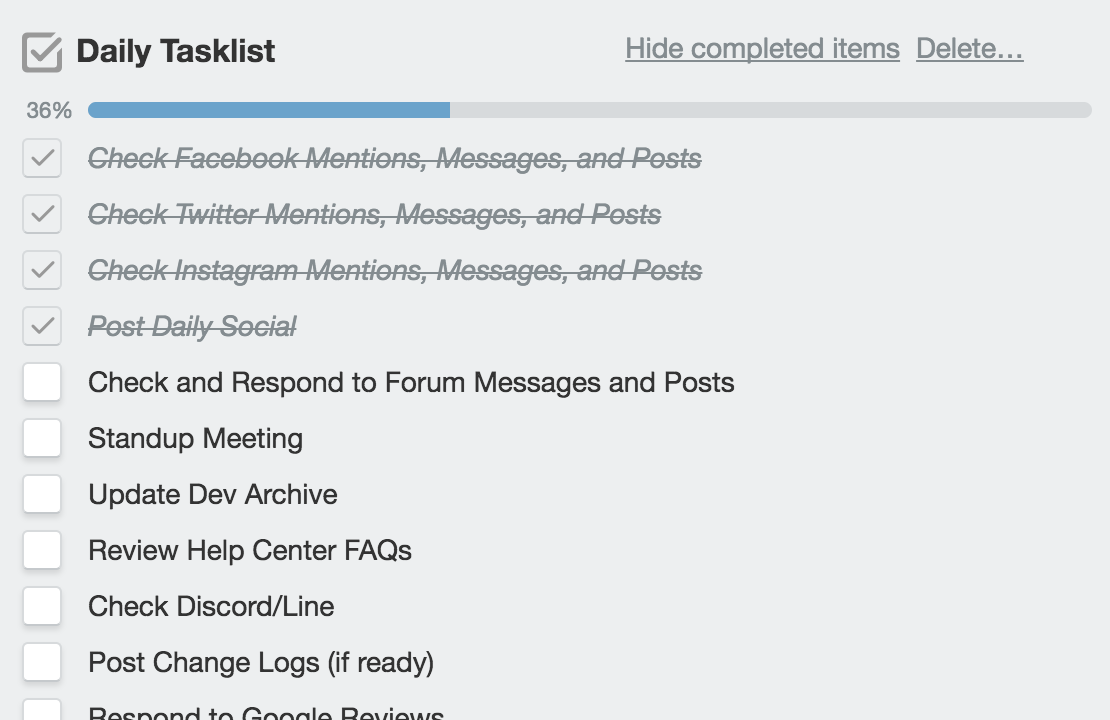 Make it easy for yourself. Create templates for your social posts and create a pattern of posting. Brainstorm and make a list of go-to ideas for content: game updates/events/changelogs, content features, generic game questions, related videos/gifs, hashtag favorites, holidays, etc.
Animation Throwdown's recurring content includes New Boxes on Saturdays, "Throwdowns" on Thursdays, and General Questions on Sundays/Mondays.
2. EQUIP YOUR FANS
Give your fans the info and assets to create product-related content. Create and regularly update a Fan Kit that includes an assortment of game assets and data. Google Drive, Dropbox, Amazon, and direct downloads are some notable options. An arsenal of assets will allow interested creators to craft and update Fan Sites, videos/streams, wikis, etc. Acquire and link to proper legal documentation when necessary.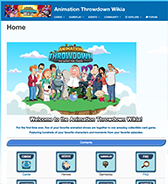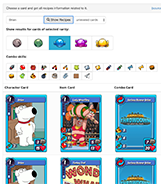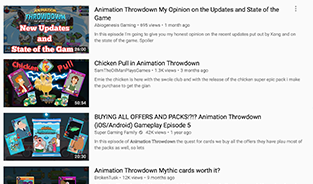 Collect and disperse important game/product information and manage a communication channel (forums, email, private message, etc.) specifically used by your fans to request wanted images and info; give exclusives to those who are utilizing it best.
Post release notes in a consistent place and in a timely fashion. Fans will become accustomed to your routine and will help seed excitement and knowledge of recently updated content.
Help your fans help themselves. Use a tool like Zendesk or Get Satisfaction to create FAQs, guides, announcements, known bugs, and other support topics. Animation Throwdown's Help Center garnered nearly 25,000 views in the last 30 days. Even if only 1% of those views answered a question for a player, that is 250 fewer forum questions or submitted tickets for the month.
3. CROWDSOURCE HELP & CONTENT
For most indie developers, resources and time are of limited quantity. Luckily for you, your most die-hard fans are always excited and eager to help you flesh out wikis, player guides, and external communities. If you are having trouble jump-starting a particular project, create a contest or incentive to help motivate.
BattleHand jump-started their Wikia by creating a community task with a reward to contributors upon completion. The objective was completed within days, and both community and company benefited from the efforts.

Additionally, BattleHand created an art contest, which rewarded players for submitted fan creations, which spawned regular weekly community content.
Winners from BattleHand's "Gems for Gems" fan content contest are shown above.
4. EXPAND YOUR KNOWLEDGE
Not sure how to do something? Can't explain a certain software bug? Google it, ask co-workers, mash buttons, and explore the capabilities of the tools you use on a daily basis. Bettering your knowledge of tools and software (internal and 3rd party) can greatly increase your efficiency and expertise, and reduce stress.
Here is where I provide a random useful tip and expand your knowledge (unless you already know this, in which case I provide you nothing, sorry).
I use a lot of Google Sheets for social, community, and internal work. Years ago, tired of being constantly frustrated with inserted images, I set off, determined to find a solution. After a few minutes of Googling, I found the solution to a long-outstanding problem:
"To embed an image or gif (non-playing) insert the following into a cell:
=IMAGE("http://drive.google.com/uc?export=view&id=0000")
and replace the ID number at the end with the one found within the 'Get Sharable Link' option when you right click on a drive file. Relax the permissions if it fails to preview/load in the sheet."
And as a result of a little bit of tool exploration, my sheets are much more usable for internal voting, social scheduling, and content management.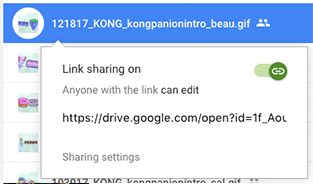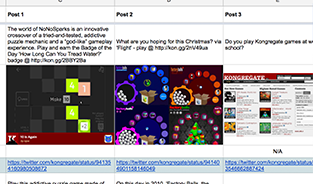 Keep up to date with upcoming and just released product changes by way of roadmaps, playtests, meetings, and release notes. The more informed you are, the more information you can provide your team and community.
Linger in fan sites, Facebook groups, and Line/Discord/game chats. Highly engaged players will disclose inner workings, rumors, and greater community concerns. You'll discover funny memes, player guides, and better understand the communities you don't have control over.
Stay up to date with the latest changes in not only your product, but all the other products you use. Abrupt changes can interrupt your flow and decrease the value of your work. Back in September, Facebook stealthily and suddenly stopped support for embedded gifs on pages, which instantly changed the commonly used feature and rendered all previously posted gifs as ugly, static versions of their former selves.
Facebook also just announced updated policies that include restrictions to click/engagement bait, which may change the way many pages post and share content, including Kongregate.
Staying informed about changes and updates in your product and the ones you use to engage your audience will better prepare you for unanticipated changes that may affect marketing, user acquisition, and community feedback.
5. ENTERTAIN YOUR COMMUNITY
It's true, sometimes the best defense is a good offense. Try to keep your community entertained, especially for products with long update lulls -- when fans become most anxious. Only pushing sales or events can limit your engagement and tire your audience. Find or create content that creates an emotional response. Whether it is gorgeous, funny, impressive, interactive, or controversial, people are more willing to engage in content that triggers an internal reaction. Use pre-built tools on the web to create fun games or activities for your community; the K maze below was created with http://maze5.de/.


Additionally, researchers at Harvard state that "humans devote 30–40% of speech output solely to informing others of their own subjective experiences." Create custom forum games, post subjective social content, and find ways to encourage players to share personal feelings, experiences, and stories.
Examples of Product Nostalgia, Funny/Emotional Content, and Personal Memories
6. REDUCE FRICTION
Each product, team, and community is different; find opportunities to thwart product and communication problems before they start. Fan communities, especially forums, are rife with toxic potential and player-to-player and player-to-dev friction. Here are some recommendations we give to help reduce forum-specific friction on Kongregate.com:
Separate feedback from general conversations. This allows newer players and those interested in chatting about gameplay to do so without becoming intimidated by a barrage of strong language and opinions usually reserved for feedback, technical problems, and bugs. It will also allow you to better review and organize comments from the community.
Create a Dev Archive for your important forum posts and info. Sometimes the forums can be hard to navigate, and with multiple moderators it can be hard to track down who exactly posted what and when. Make it easy for players and the development team to find older official posts by creating a well constructed "Dev Archive." This allows you to limit the number of stickies needed at any given time.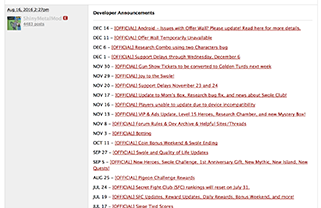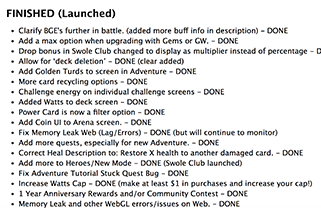 Suggestion threads can be a lot for developers with small teams. Many times, these types of threads on forums become stale or unnavigable. When you have a lot of players and a lot of demand, you're gonna end up with a lot of disappointment. Sometimes, as a player, it's hard to see progress when you play a lot and are on the forums a lot. With a large, living list of player-suggested ideas that have visibly been marked and agreed upon as accomplished, it's a lot harder to claim that "the devs never take player ideas." In fact, many developers take them… a lot. Animation Throwdown's suggestion thread has listed out which suggestions have been looked at, which ones haven't, and which ones have been deployed. This list mirrors an internal document with additional notes and priorities.
Assist your team by providing timely and concise reporting. Include pertinent information such as ticket counts, technical support mentions, community questions/concerns, available metrics, and other highlights.
7. BE GIVING
User acquisition can be expensive. Not only in the direct marketing costs, but the support it requires to manage those campaigns. Providing small gifts and compensation can complement UA efforts and create an uplift in mood among the community. Responding to a community crisis with an appropriate gift can encourage spending and reduce toxicity.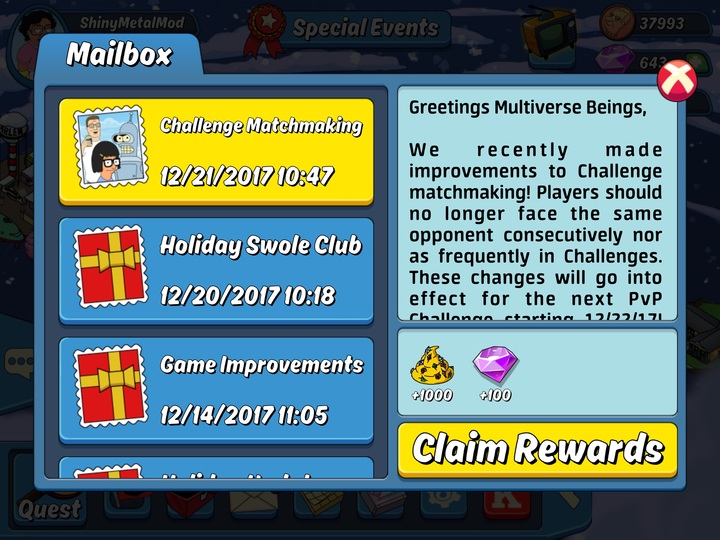 Provide weekly social contests or gifts to your players. Not only do the players enjoy a chance at free items, but our weekly contests for Throwdown garner over 300 comments each week and 500% more reach on Facebook than average posts. This, in turn, can increase the reach and engagement on other posts throughout the week.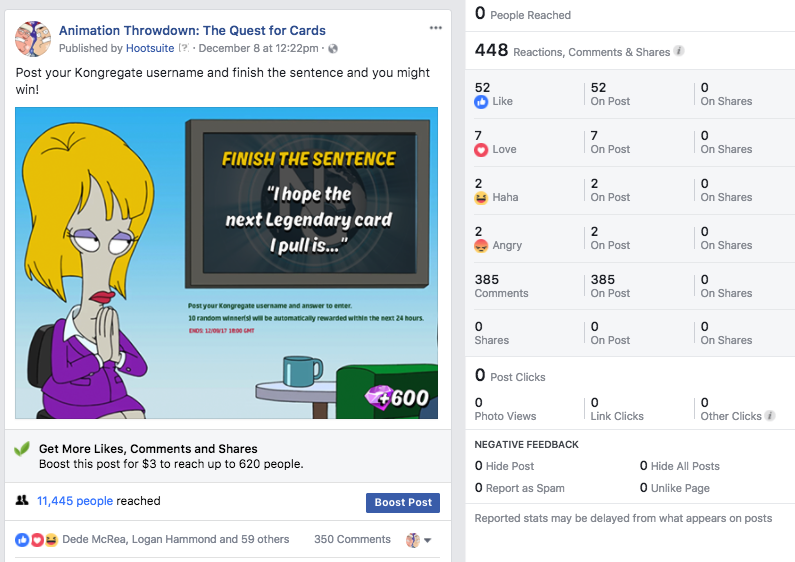 It is also the most active thread each week on all of Kongregate.com and helps ease criticism from players who complain about a lack of opportunity to gain items they might not be able to buy.
8. CARE
This is easier said than done sometimes -- especially on days when your team is being compared to Nazis, but the little things you do every day to improve your community and game can mean much more to others around you. Most players appreciate and desire transparency and understand that things can go wrong that can take time to fix.

Be a person that your fans and players can relate to. Be understanding and empathetic toward both player and company concerns and needs. Take feedback with grace and always try to improve. Test and try new things. The extra time given to reports, meetings, talks, and communications will be noticed and appreciated by your team and community.