KONGREGATE BRINGS THE BITVERSE TO MOBILE FANS WITH THE LAUNCH OF BIT HEROES RUNNER ON ANDROID

Kongregate Continues Mission to Grow Bitverse Community with Expansion of Games to New Platforms

San Diego, CA (July 17, 2023) - Kongregate, creators of the massively popular web gaming platform Kongregate.com and a pioneering blockchain game developer, today announced the launch of its action-packed side-scroller Bit Heroes Runner, now available for free download on Android. First introduced as part of the company's Bitverse Web3 game collection, mobile game fans can now partake in the adventure as a stand-alone title on their phones or opt to play with Web3 gameplay features.

Check Out the Action of Bit Heroes Runner on Mobile


Bit Heroes Runner is a side-scrolling runner where every month a new adventure awaits for players to explore and compete against others. Players collect coins and upgrade their gear to defeat obstacles and monsters - all while escaping from a terrible Titan that pursues them relentlessly. Heroes can jump, dive, and dash toward portals to escape the Titan and explore new areas. Players can use coins and gems to upgrade their equipment as they increase their score, taking on the monsters that populate each level head-on. Additionally, Bitverse players can choose to play as their Bitverse Hero, a cross-game avatar that tracks their progress across all three titles within the Bitverse: Bit Heroes Runner, Bit Heroes Quest, & Bit Heroes Arena.

Bit Heroes Runner is the second game in the Bitverse franchise to launch on mobile, joining the flagship title Bit Heroes Quest. Bit Heroes Runner originally launched online alongside the open beta battle royale game Bit Heroes Arena in 2022.

"We designed Bit Heroes Runner with fun in mind! We wanted to give all players a fun experience that they could jump in and out of easily while including deeper mechanics for those interested in playing longer," said Jorge Ezquerra, VP of Product at Kongregate. "That's why we feel it acts as a great addition to the Bitverse. It will make blockchain technology easily accessible to more players than ever before, without requiring them to opt-in."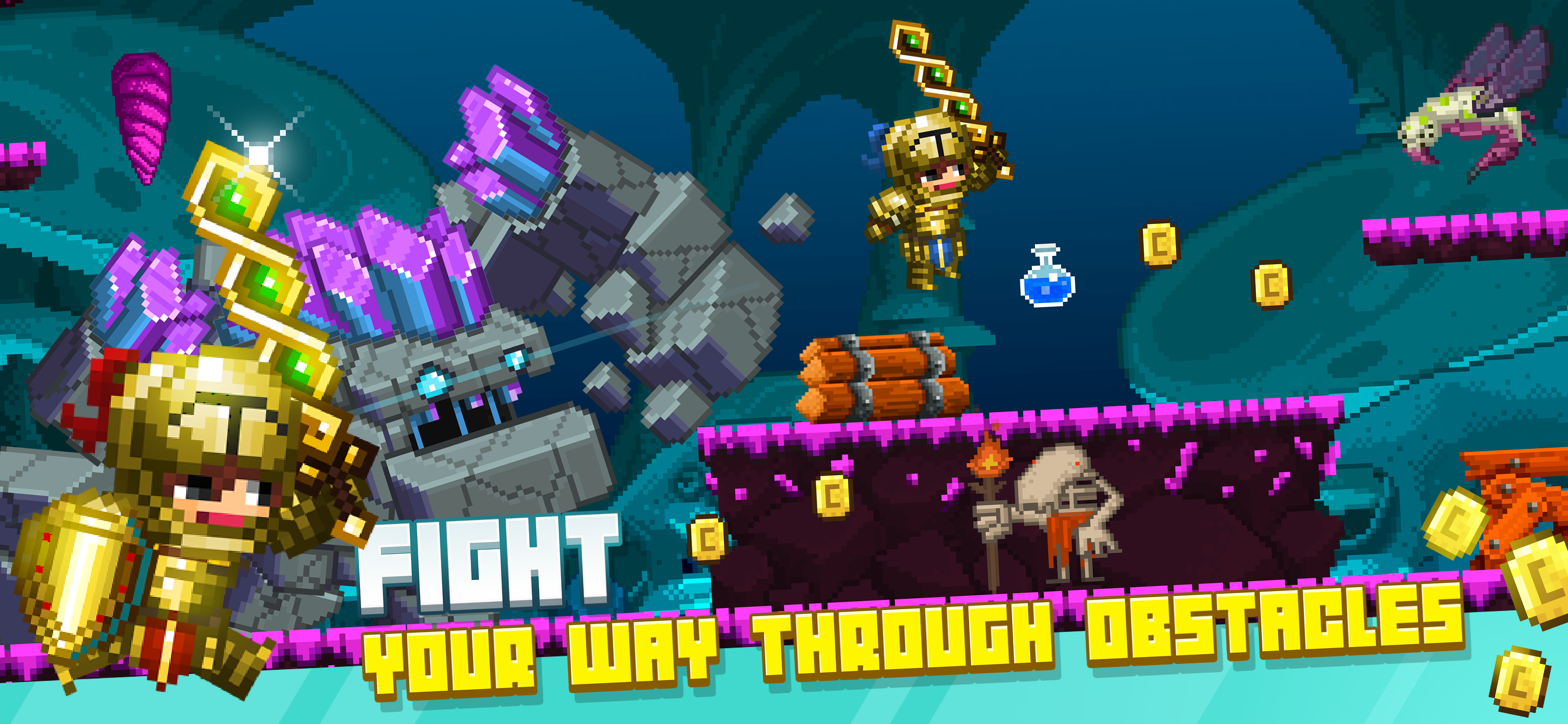 About The Bitverse
The Bitverse, inspired by the quirky world of Kongregate's fan-favorite retro MMORPG - Bit Heroes Quest - is a seamless collection of interoperable games, where each has different game mechanics and gameplay styles but will live within the same game universe. The collection includes Bit Heroes Quest, a Kongregate fan-favorite cross-platform MMORPG, Bit Heroes Arena, a survival battle royale where players combat monsters and each other in a fantasy world, and Bit Heroes Runner. Each game is also playable as a stand-alone title, including Bit Heroes Quest and Bit Heroes Runner on mobile, for those that don't want to engage in the Bitverse's deeper lore and gameplay.

Players will also soon be able to access the Bitverse in Kongregate's own hub within The Sandbox's new gaming-driven neighborhood, Voxel Madness, alongside other popular gaming brands and studios.

Bit Heroes Runner is now available for free download in the Google Play Store or for available to play in-browser on Kongregate.com. For more information about the Bitverse, visit www.thebitverse.io or the Bitverse official Twitter or Discord server.
About Kongregate
Kongregate is a leading game developer and architect of the gaming portal Kongregate.com. Formed in 2006 as a platform for amplifying indie game developers and building passionate gaming communities, Kongregate has always put players and developers first. Today, the company is focused on bringing fun gaming experiences to players around the world using the latest technologies. Its mobile games have been downloaded hundreds of millions of times and have billions of gameplays. Kongregate is a part of leading international digital entertainment group MTG and has three offices across the United States in San Diego, Portland, and Chicago in addition to an office in South America in Santiago, Chile.

Contact
press@kongregate.com Andrea Sausedo Piotraszewski, Zebra Partners, andrea@zebrapartners.net