KONGREGATE TEAMS WITH NICKELODEON TO ANNOUNCE SPONGEBOB'S IDLE ADVENTURES, AN UNDERSEA ROMP COMING THIS SUMMER TO MOBILE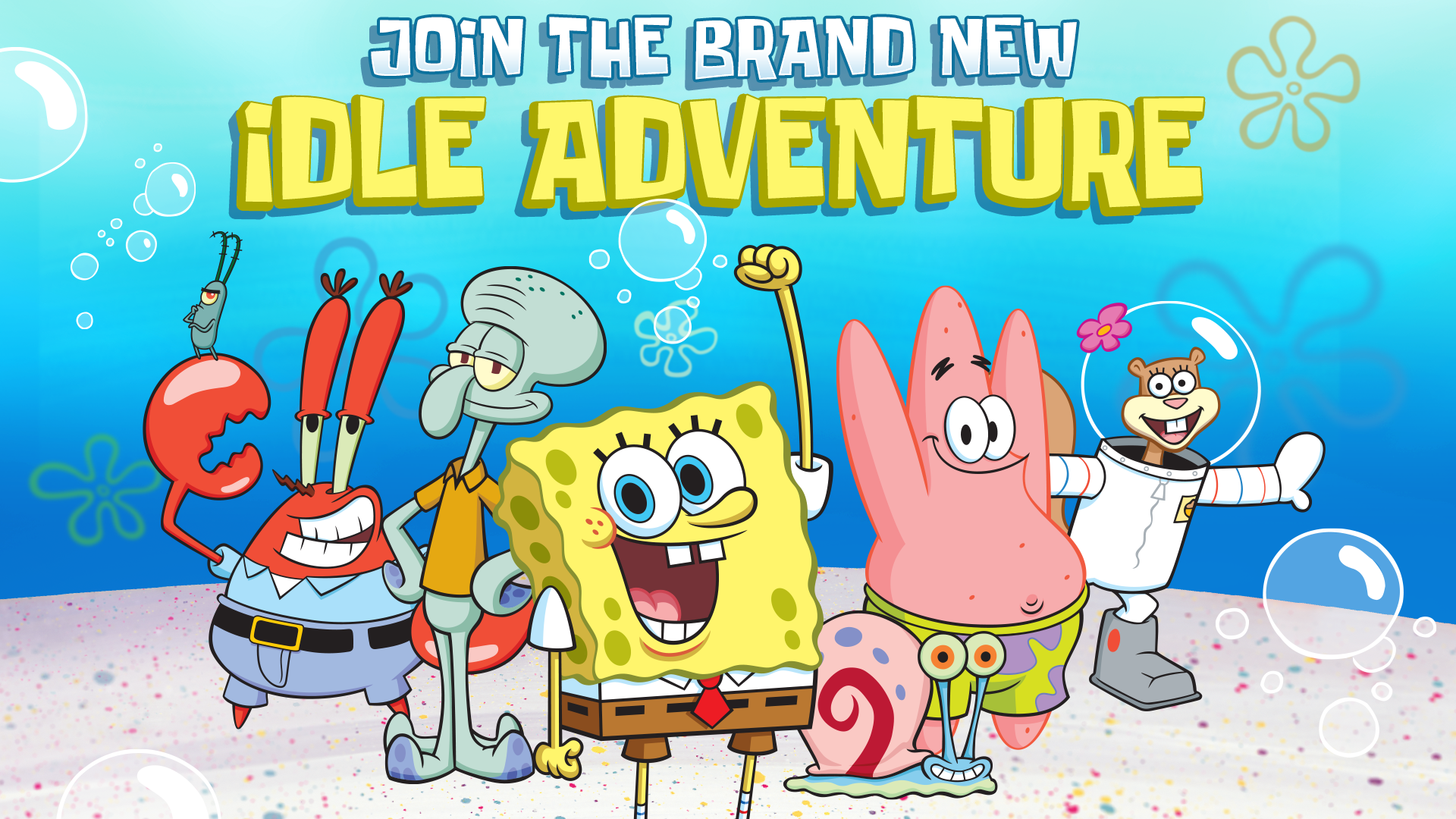 San Diego (July 23rd, 2021) – Kongregate, a leading developer of mobile free-to-play games, today announced their latest title in development, SpongeBob's Idle Adventures, coming this summer to mobile devices. In partnership with Nickelodeon, the game will take players on an underwater adventure to wacky new dimensions within the iconic SpongeBob universe.
Developed by Kongregate's San Diego-based studio, Ultrabit, SpongeBob's Idle Adventures starts with a normal, everyday kind of day under the sea. Sandy Cheeks is celebrating her birthday with close friends when Patrick accidentally breaks her vortex machine and sends everyone spiraling into a new dimension. Players will get to experience all the fun and madness alongside fan favorite characters including SpongeBob, Squidward, Mr. Krabs, Plankton, and many more, all while trying to get them back home to the real Bikini Bottom!
"We're very excited to be working in partnership with Nickelodeon once again, this time to bring a new SpongeBob adventure to mobile gamers all over the world," said Tammy Levy, Chief Product Officer at Kongregate. "SpongeBob has become a huge cultural icon, full of wisdom and wacky adventures, and is beloved by fans worldwide. We're thrilled to be able to add to the universe and bring this new SpongeBob adventure to life for fans, big and small, to dive into."

SpongeBob's Idle Adventures will be available on Apple App Store & Google Play soon! Sign up for pre-registration now on Google Play Store to receive an in-game gift at launch!