Building Community: Elle's Journey to Becoming a Senior Community Manager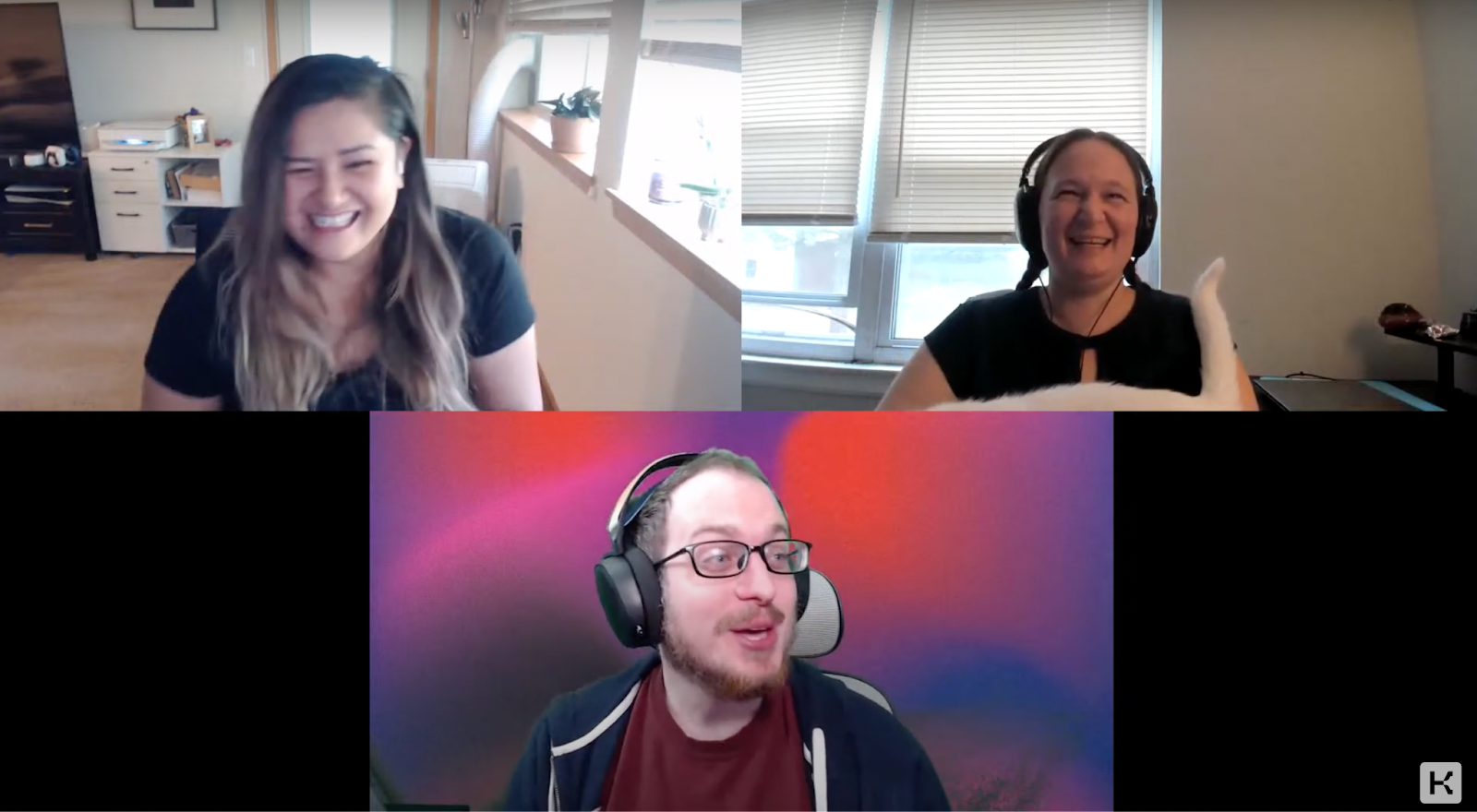 "In every interaction, I strive to create a sense of family and belonging. It doesn't matter who you are; there is always room for you in our community. I've experienced the joy of being embraced as family by friends and at gatherings filled with love, laughter, and delicious food. The warm and welcoming values within the Filipino culture fill me with pride. It inspires me to foster that same spirit of inclusivity and care in everything I do."
    - Elle, Senior Community Manager at Kongregate

Meet Elle as she plays Chef's Last Stand during our weekly livestream.

As a first-generation US-born Filipina, Elle brings a unique perspective to Kongregate as the Senior Platform Community Manager.
She believes her cultural upbringing infused her with a strong sense of the importance of family, while her school environment exposed her to additional interests and perspectives. This instilled Elle with a deep sense of empathy and resilience, allowing her to bridge gaps and adapt to various social settings effortlessly. Her experiences and cultural background helped develop powerful tools that she uses to manage our online community today.

"My dad was a huge influence on me becoming a community manager. As an immigrant and father of four kids, he was always emphasizing the importance of working hard while getting along with and being able to talk to different groups of people."
By focusing her approach on understanding others and working to build bridges across diverse groups, she began to recognize the value of being able to connect with individuals from various backgrounds and walks of life. When she found a career in gaming, it seemed like it was a perfect fit.
"I've been a gamer since I was a child and always thought it would be awesome to get into the industry. I just didn't think it was in the cards for me based on where I landed career-wise. When I needed a change of environment, I took a chance applying for a job at Kongregate and they took a chance on me."

Elle had spent 10 years in event coordination prior to coming to Kongregate, a role with very similar needs.
"I went for the job at Kongregate knowing my experience would translate well. Managing in-person events for customers and employees turned into managing digital events for players."
The role of Community Manager is not without its challenges, however. Trolls, bots, spammers, hate speech, and general toxic behavior has been a cornerstone of gaming communities since the internet began. Being able to cut through the noise to deliver news or updates about the games players love, or to dig deeper into the underlying issues that affect a game community can be tricky to navigate.
"A community is alive 24 hours a day and it can be hard to get yourself to stop when something is on fire, take breaks when you're feeling burnt out, and ask for help when there are really bad actors trying to cause chaos. It's taken years of practice and new perspective to be less affected and more productive in those situations."
But one of Elle's greatest strengths lies in her ability to navigate complex social dynamics and resolve conflicts within the Kongregate community. Instead of hastily reprimanding or dismissing individuals, she takes a step back and considers the diverse perspectives shaped by personal experiences.
"A difference in opinion often stems from a difference in point of view, rather than ill intentions."
Elle has strived for many years to create an environment that embraces diversity and promotes inclusivity. She recognizes the significance of representing marginalized communities within the gaming industry, providing a safe space where everyone feels heard, seen, and respected. She works to create an inclusive atmosphere that celebrates the unique contributions of each individual.
Representation is a crucial aspect of Elle's community management approach. Elle actively advocates for accurate cultural representation and celebrates the inclusion of diverse characters and narratives. By amplifying underrepresented voices and cultures, she ensures that the gaming community becomes more inclusive and representative of the real world.
As she transitioned from game-specific support to platform-wide responsibilities, she gained a holistic view of the gaming industry and the unique challenges faced by different communities. This expanded perspective has deepened her commitment to fostering inclusivity and promoting positive interactions across all facets of the gaming community.
"I now feel more connected to all of the little moving pieces and all of the new things coming to Kongregate as a whole. It's cool seeing all the recent games that we've added and getting to connect with our community with Kongpanions."
Through her leadership, Elle continues to shape a gaming landscape, where diverse voices are valued, celebrated, and empowered.

—
Elle is one of the Senior Community Managers at Kongregate, working with the platform team. She started her career in the hospitality industry before joining us, where she has been on the community team for the past seven years.

If you're interested in receiving developer emails for Kongregate.com, sign up here!