Kongregate Visits Kellogg Middle School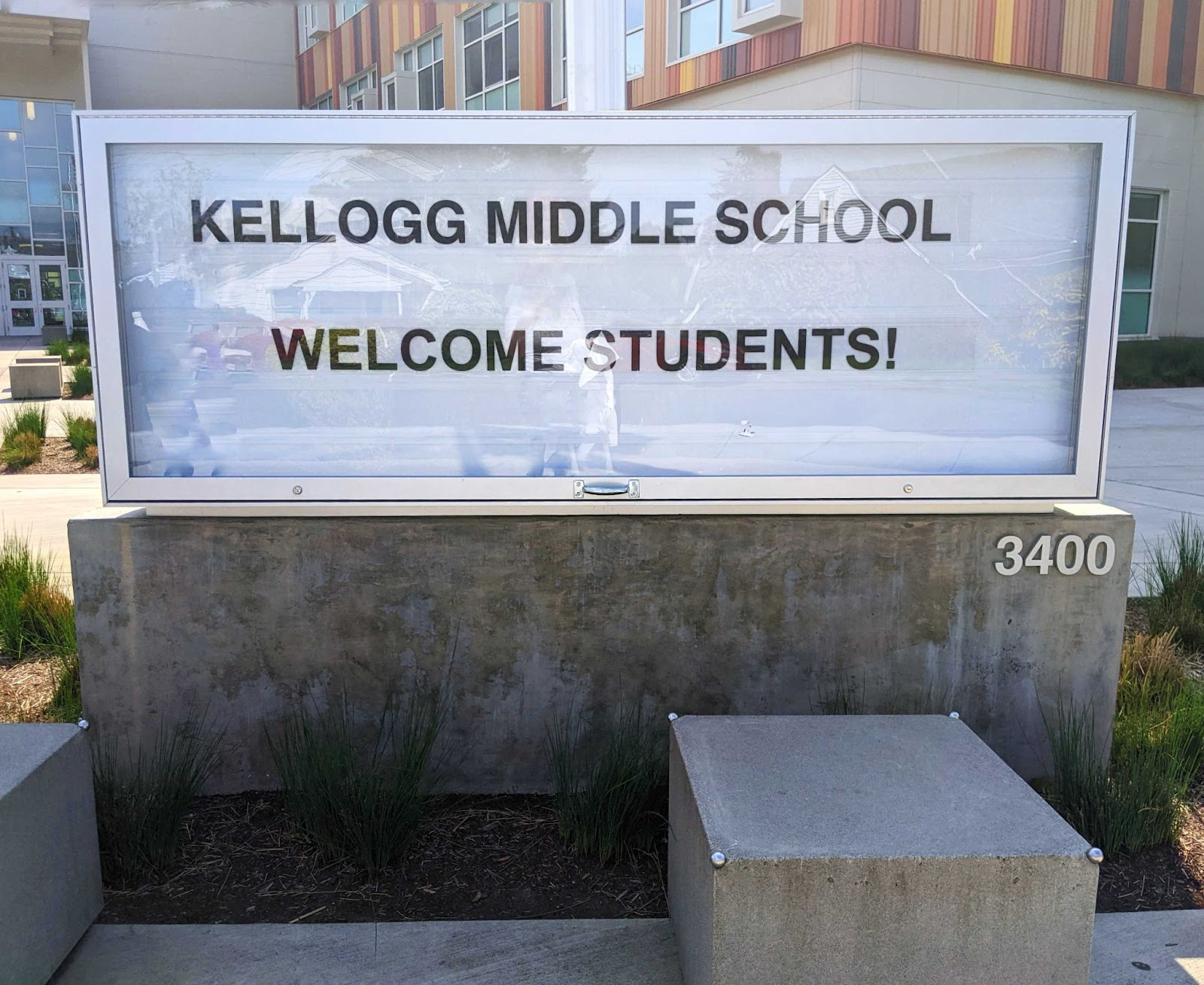 Last week, I was joined by our Director of Marketing Drew Hambke to visit Kellogg Middle School in Portland, Oregon to talk about the many possible careers within the video game industry.
In order to inspire students to start thinking about their career journeys, the teachers at Kellogg kindly invited us to share openly about our own personal experiences with games and the gaming industry, as well as shed some light on the many aspects of video games from a career perspective.
As with any presentation to a younger audience, there were challenges to overcome, such as maintaining the attention of the students and keeping the material both useful and interesting for the age group. But Drew & I were both able to connect with them on their level by asking them questions about their interests. With the help of their teachers, each student introduced themselves at the beginning of the presentation by sharing their favorite game, allowing us to find common ground.

"I love Overcooked!" one of the students immediately exclaimed with unbridled enthusiasm. I just recently started playing the game with a long-distance friend of mine, leading me to gush over the game along with the student who proclaimed their love for it.

We also heard about favorites like Red Dead Redemption and Fortnite while other students asked if we knew anyone from any of their favorite companies - and we did! Drew mentioned being friends with a variety of marketing experts from other gaming companies and having the opportunity to go to events like Mobile Apps Unlocked, where he and a few other members of our marketing team will be later this month.
We did our best to represent all the many facets that make up Kongregate and the careers that help businesses to operate. From game design and programming to art design; UX/UI; creative marketing and product management, and everything in between, we talked about the various components of Kongregate and the many career paths possible in the gaming industry.

At this point in the presentation, a student spoke up about a relative of theirs who had contributed to technological advancements leading to the prolific industry we have today, "One of my family members built some of the first color screens!" I was thrilled to hear about this contribution not only to the world of video games but also to the film industry where I began my own career.
We also took turns talking about the importance of business roles that are crucial for supporting any company - not just video games - from business operations to human resources, from customer service and community management to facilities, IT, and beyond.

Drew & I also shared our own career journeys, imparting sage advice to students about how to get started in various parts of the industry.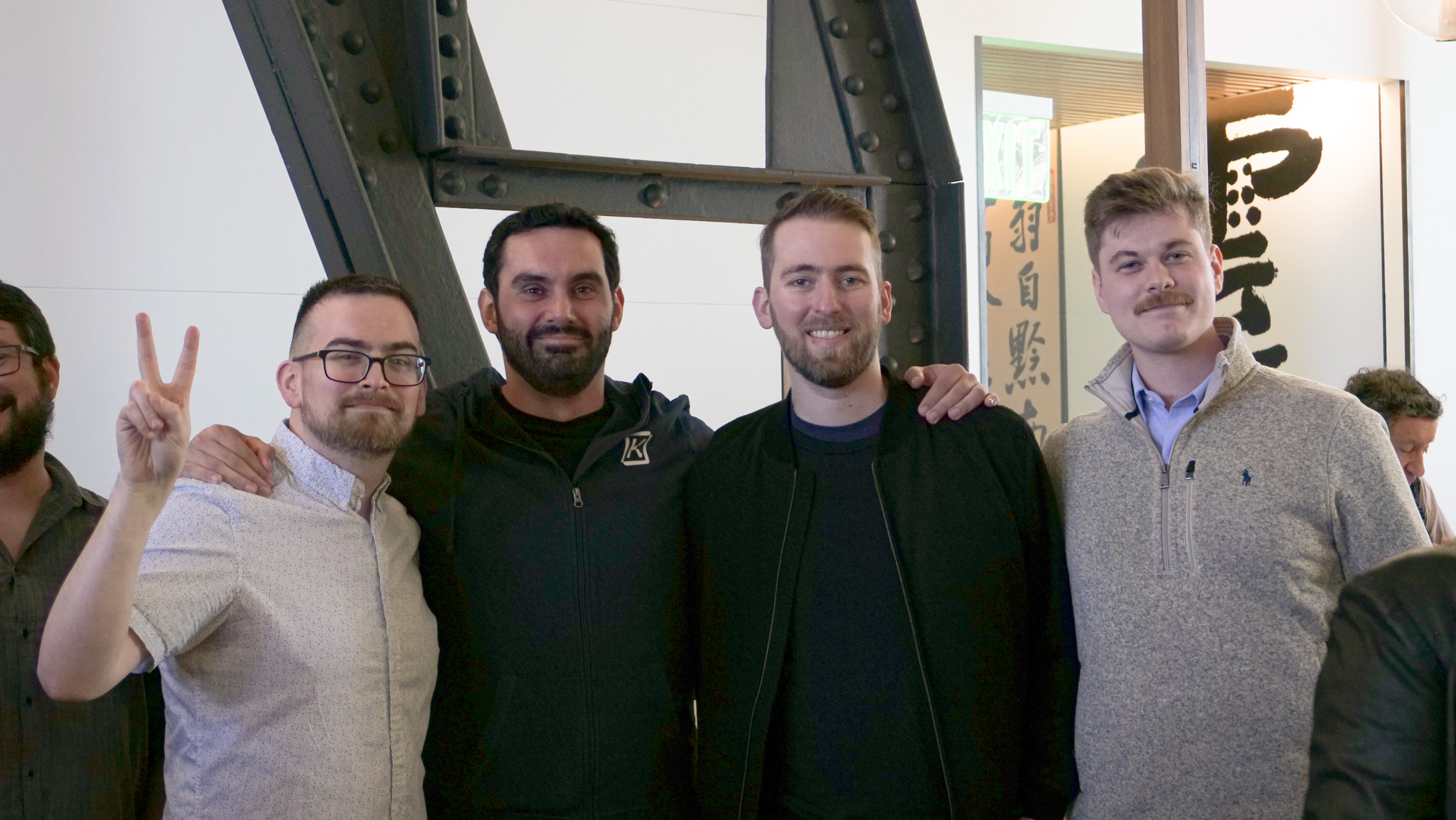 For Drew, he talked about his start in call centers, managing customer service volume, and his move into video games as a Player Experience Manager for the Kongregate.com platform; how joining Kongregate from a career in CRM led to a career in video games - a lifelong passion - which led him to opportunities in User Acquisition Marketing to now leading the Marketing team as Director!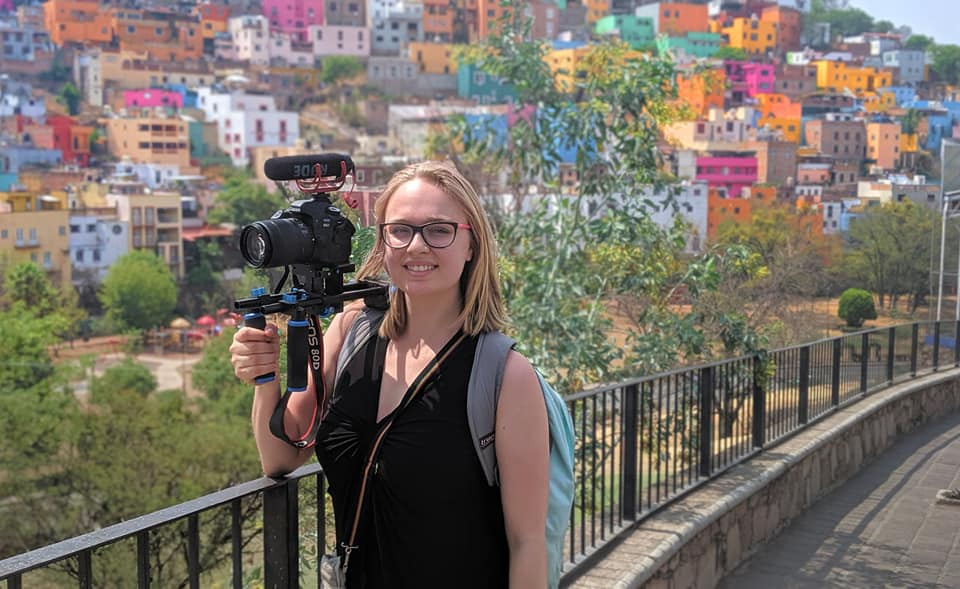 For myself, I talked about my time in video production and film; how I came from a more creative background to find my way as the Brand Marketing Manager for the company, using my unique voice to represent Kongregate. I think it was good for the students to hear our different stories: each of us from different backgrounds and having different skills, yet both of us now working in the video game space, proving once again that there's no "right way" to break in.
Drew also talked about the possibilities of success in the independent game developer world. He shared a story about a game developer who funded their entire college education by making and posting games on Kongregate.com. I could see the light bulbs go off in their eyes when students were inspired to pursue their own dreams.
We also both took time to emphasize the value of free resources like Scratch and Unity, in addition to learning programming languages such as HTML and C++. The amount of free and available resources that can help them get a head start in gaming is staggering! Being able to stress the value of self-starting and education was really important to me, and I left feeling I'd helped to inspire a new generation to explore their own dreams and make them real.
I'd like to think our time with them left the students with a newfound appreciation for the dynamic and ever-evolving world of video games and gave the students the confidence to converse with industry experts, who can help them with valuable background knowledge on how to transform their skills and interests into rewarding careers.
For myself, it was an opportunity to reflect on my own career path and consider how I got here. The experience was truly enriching, inspiring both the students and our team to pursue our passions with a renewed sense of purpose and motivation.
I hope I get more opportunities like these, where Kongregate can continue to be a part of communities where developing talent is being developed, one mind at a time.  
—
Sophia Miller is the Associate Brand Marketing Manager at Kongregate, where she has been enjoying writing newsletters, editing videos, and livestreaming games since March 2022. Everywhere she goes, she brings a camera and notebook to document her travels and capture inspiration for the next article.

If you're interested in receiving developer emails for Kongregate.com, sign up here!