We're only halfway through the week and it already feels like so much has happened!

Monday was a day of traveling for many of the Kongregate folks - even flying internationally to arrive at the Moscone Center in San Francisco for GDC - the annual Game Developer Conference. Here is where we get a chance to meet up with other members of the gaming industry and meet our fans directly. It's a great opportunity for Kongregate to say hi and shake hands, all among some of our favorite people.

This year seems especially meaningful for us, since this is - for many Kongregate employees -  the first time we've gotten to see each other in person in a few years!

Once at the Moscone Center, we picked up our badges in a line that curled around the building - a perfect time for introductions to new people or for reuniting with friends and colleagues.
After we branched off for various meetings, lunches, panel sessions, and setting up our booth (come by today!), our team converged for the Kongregate Developer Day.
Here's where we showcased the culmination of all our hard work – brand new video reels produced by our creative marketing department, all the event planning done by the operations team, and everyone's participation and volunteer efforts.
The turnout was great! Our MTG family and friends were there, as were a ton of our partners around the gaming industry. Our founders Emily & Jim Greer also made an appearance, which was wonderful! We found ourselves surrounded by enthusiastic conversation, making remarkable memories together.
Thank you to all those who made our GDC23 Kongregate Developer Day an event to remember!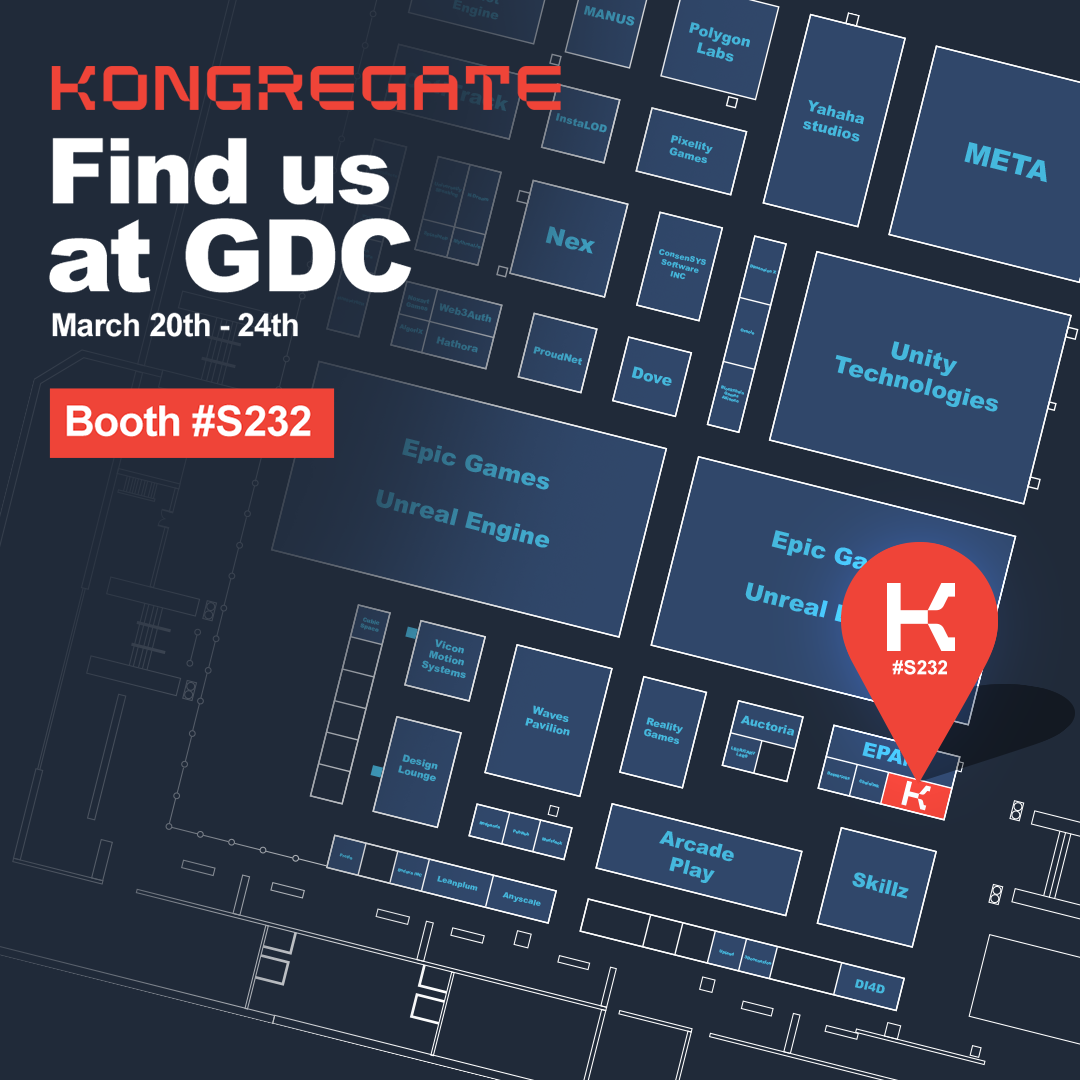 If you're interested in receiving developer emails for Kongregate.com, sign up here!